Advanced Leadership
Skills Development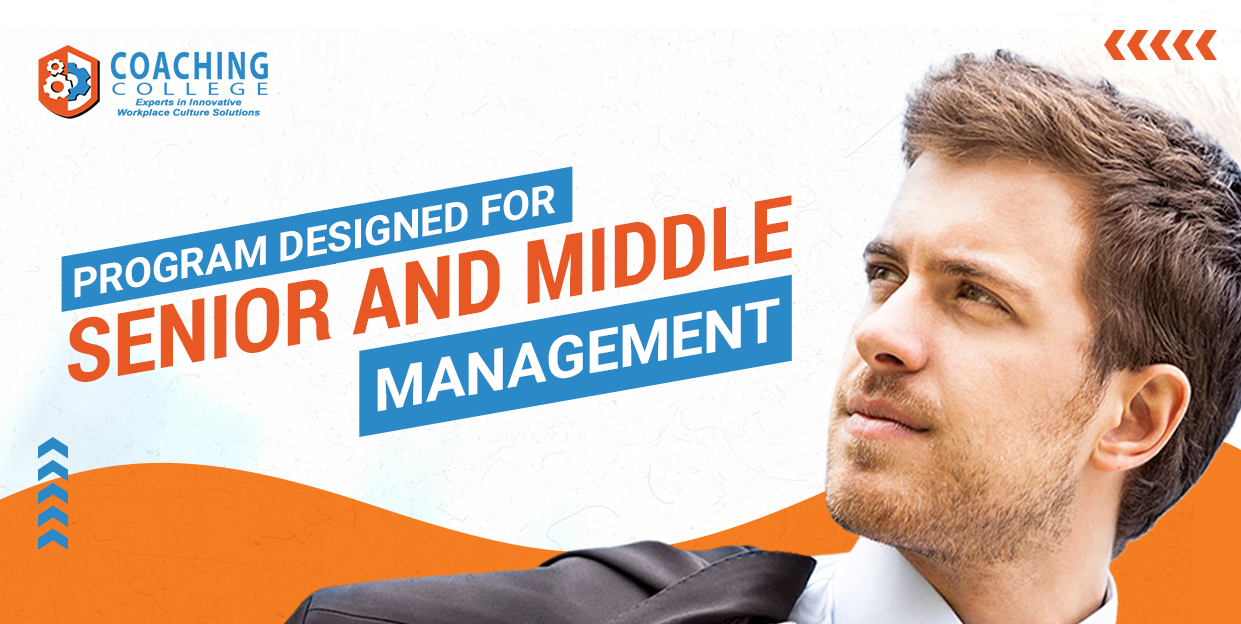 Program designed for Senior and Middle Management
Coaching College believes that one of the most important roles a middle and senior manager undertakes is to Inspire, Involve and Influence? their team to be learners and the organisation to develop a culture of a learning organisation.
Continuing your Business Education, the Advanced Leadership Program will provide the forum to address your business dilemma, company challenges and individual aspirations. This offers you with the opportunity to create win/win's across your organisation. Be a change agent and leader within the organisation!
Advanced Leadership Program builds on your current level of expertise and provides the framework for 'playing big' using Coaching College's 'Wheels of Change Model?. Participants will have the opportunity to enhance their current capabilities and address several challenges with Leading Edge-thinking, Theory U and Generative questioning techniques.
This program offers:
An increase in empowerment and resilience through initiative and exceeding 'stretch' goals
Face-to-face innovative and interactive learning is designed to inspire development and growth both personally and professionally
One-on-One Coaching every 2 weeks between workshops
Content and assessments designed around your current work role
Assessments based on the implementation of a real life business dilemma as the assessment project
Innovative opportunities to exceed personal achievements and successes as a Leader
Opportunities to work beside alongside of and network with other high achieving Leaders
Solutions to business challenges for that will deliver and inspire
To maintain competitive advantage and sustain success in a fast-changing business environment, organisations must identify, nurture, and prepare the next generation of high-performance leaders for excellence. Executive Leadership Development: Analysis to Action is designed for the emerging leader who will navigate the firm through tomorrow's business challenges.
The program will strengthen participants' analytical tools, management acumen, and interpersonal skills, thereby preparing managers to build effective teams, resolve strategic problems, drive change through the organization, and ultimately get to the next level. The objective is not to follow a specific recipe for leadership development, but rather to learn how to "cook for yourself" by refining a set of personal leadership skills to solve problems independently and to lead with confidence.
Participants will leave the program with sharpened analytical skills, a better awareness of how they are perceived as leaders, and a fresh and informed perspective on accomplishing their individual leadership objectives.